About IFUT
The Irish Federation of University Teachers (IFUT; Gaeilge: Cónaidhm Éireannach na Múinteoirí Ollscoile) is a trade union representing university staff across Ireland.  We represent many grades across our branches including Lecturers, Researchers, Tutors, Librarians and other grades.
IFUT is the only trade union in Ireland which exclusively organises workers in our Universities.  This unique position enables IFUT to not only represent our members on individual issues and through collective bargaining, but also to lobby and campaign for issues of concern to our members including protecting academic freedom, campaigning for greater investment in Higher Education and for respect and recognition for the importance of the work of our members not only to the students and universities themselves, but to our wider and global communities. 
The union originated among a group of teachers at Maynooth College, now Maynooth University.  In 1965, they formed the IFUT, and held its first general meeting in 1966.  Among the founder members was Kader Asmal, who also founded and led the Irish Anti-Apartheid Movement.  Currently Dr Anthony Harvey of the Royal Irish Academy serves as President of the Federation.
We are a Federation of branches, each with their own rules who are supported by the IFUT Head Office team, led by General Secretary, Frank Jones.  IFUT now has branches in UCC, UCD, Trinity College, DCU, Maynooth University, NUI Galway, Mary Immaculate College Limerick, the Education Research Centre, and the RCSI.  In addition our members from across other institutions form our Central Branch including members in the Royal Irish Academy, the Marino Institute of Education, and the Dublin Institute of Advance Studies. 
By the time IFUT first registered as a trade union, in 1970, it had fifty members at universities in Ireland.  IFUT has grown steadily in membership since then and continues to do so.  The union is affiliated to the Irish Congress of Trade Unions and Education International.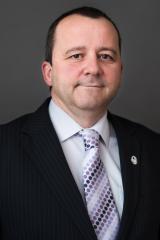 General Secretary
Frank has been recruiting and organising workers into trade unions for the past 20 years. In this time he has built an expertise in individual and collective bargaining across both public and private sectors. In recent years Frank has specialised in collective bargaining across the multi-national sector, primarily in the pharmaceutical industry and in doing so has built links with trade unions across Europe through the various Federations operating in this arena. While doing this Frank has continued to represent members individually on industrial relations and rights issues including disability matters.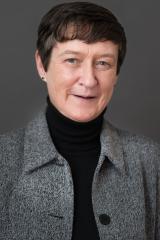 Assistant General Secretary
Fiona joined IFUT in 2016 and has over 20 years' experience of representing Trade Union members, both collectively and individually, with their employer, at the Labour Court, and Workplace Relations Commission. Fiona represents IFUT on the ICTU Women's Committee, ICTU GDPR Working Group, the National Women's Council of Ireland (NWCI), and the ETUCE Committee for Equality.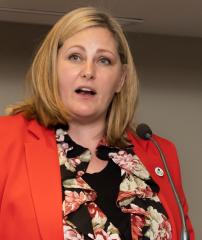 Deputy General Secretary
Miriam joined the Head Office staff of IFUT in 2021. She brings over 20 years of trade union activist, campaigning and representative experience to IFUT. She has been an active trade unionist since her school days and as a members of the Irish Congress of Trade Unions Youth Committee and spent many years working as a trade union organiser representing workers in public and private sectors, both individually and collectively including leading negotiations and campaigns for workers across the country in a number of sectors. In addition to collective bargaining, Miriam's main interest is in building worker power and influence through union organising in the workplace and across the sector. Miriam is currently representing IFUT on HERSC and Education Futures.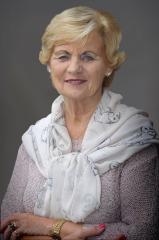 Office Manager
Phyllis Russell has been Office Manager/Secretary of the Irish Federation of University Teachers since 23 January 1984. From 1973 to 1984 Phyllis worked for Dorene Limited and Doreen Holdings Limited and from 1961 to 1973 with the Cahill Group of Companies which incorporated Cahill Printers (Government Printers), C J Fallon Limited - School book Publishers, Irish Litho Studies Limited and Irish University Press Limited.
Former General Secretaries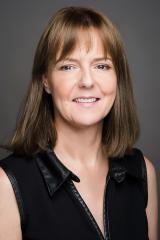 Former General Secretary
Joan Donegan was appointed General Secretary of the Irish Federation of University Teachers (IFUT) in 2017. With over 20 years comprehensive knowledge of industrial relations procedures and employment law, Joan Donegan brings a wealth of experience to IFUT. Joan is also a qualified Mediator with a practicing certificate from the Mediation Institute of Ireland and has an Honours M.A. from Maynooth University in Mediation and Conflict Intervention Studies. She is currently continuing her studies for a PhD with the Education Department at Maynooth University.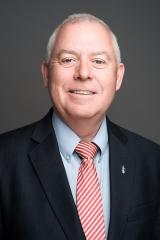 Former General Secretary
Mike Jennings served as General Secretary of the Irish Federation of University Teachers (IFUT) from 2007 to 2017. He is also a former member of the Executive Council of the Irish Congress of Trade Unions. He serves as European Treasurer / Vice President of ETUCE, the European Region of Education International. He is also a member of the advisory group on International Co-operation established by the European Higher Education Area as part of the Bologna Process
Information
Information on IFUT is available (in PDF format) here.
Tá eolas faoi CÉMO le fáil (i bhformáid PDF) anseo.
To join IFUT please fill out our online application form: Membership Application
Subscription rates are available here.
The Rules of the Federation, as amended to 25h September 2020, are available here.