About IFUT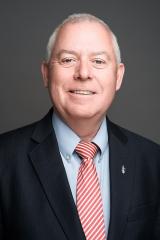 General Secretary
Mike Jennings has been General Secretary of the Irish Federation of University Teachers (IFUT) since 2007. He is also a member of the Executive Council of the Irish Congress of Trade Unions. He serves as European Treasurer / Vice President of ETUCE, the European Region of Education International. He is also a member of the advisory group on International Co-operation established by the European Higher Education Area as part of the Bologna Process
Deputy General Secretary
With over 20 years comprehensive knowledge of industrial relations procedures and employment law, Joan Donegan brings a wealth of experience to IFUT. Joan is also a qualified Mediator with a practicing certificate from the Mediation Institute of Ireland and has an Honours M.A. from Maynooth University in Mediation and Conflict Intervention Studies.   She is currently continuing her studies for a PhD with the Education Department at Maynooth University.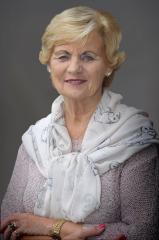 Office Manager
Phyllis Russell has been Office Manager/Secretary of the Irish Federation of University Teachers since 23 January 1984. From 1973 to 1984 Phyllis worked for Dorene Limited and Doreen Holdings Limited and from 1961 to 1973 with the Cahill Group of Companies which incorporated Cahill Printers (Government Printers), C J Fallon Limited - School book Publishers, Irish Litho Studies Limited and Irish University Press Limited.
Information
Information on IFUT is available (in PDF format) here.
Tá eolas faoi CÉMO le fáil (i bhformáid PDF) anseo.
An application form may be downloaded from here. You should print this out, complete it and send it to the General Secretary in Head Office.
Subscription rates are available here.
The Rules of the Federation, as amended to 9th May 2015, are available here.